Lets talk cinema !! Not the Scorceses, not the Spielbergs, lets not even venture till Almodvar or go back in time till David Lean. Let Coppola rest in peace, and lets not even tingle Woody Allen's wit.
Lets concentrate on our movies, lets look at the most under-rated golden era of Indian cinema, the late 80's amd the 90's (i have a reason for this dissection) !!
I am a self confessed movie buff. I happen to pick up any conversation on cinema and my friends are often amused when i can identify the 2nd henchman of the villain or the latecoming cop, mouth his real name and his filmography. Its something that i grew up with, i had an entire generation of movie buffs, my aunts and uncles to look upto. Besides my
Kakaji
also had a video parlour so i ended up watching my favourite movies as a toddler, multiple times.
The cinema i was exposed to in my formative years was in the late 80s and 90s. Pure bollywood at its best. Something that a large part of the indian audience is despising now, in the quest of "different" movies. But back then, when they hadnt had that over dosage of heroines running around trees, fancy villains' hideouts, heroes avenging "doodh ka karz", "dost ke maut ka badla" or just kicking bad-asses for the pure fun of it, everybody loved it !!! The song sequences shot at cheap foreign locales just for the heck of it, the comedy track which bounced in completely out of sync with the movie's plot, the 1000 odd extra dancers swivelling behind the leading men and ladies, the two reels of car chases, the bootilicious "item" girls, the hero's side-kick who almost always got killed...whoaaaaaaa...the list is unending !!!
I will never be able to categorise the best of late 80's and 90s, create a top ten or twenty. What i would rather do is churn my brain cells and list out movies that have remained etched in memory, forever.....
Tezaab,
the name came almost immediately comes into my mind, when i think of 90's cinema, heck it was in the late 80's but who cares. Tezaab, till date is the most complete movie i have ever seen in our tinsel-town. Its a script writer's wet dream !!
"Kya nahin hai iss story mein Sir, Action, Drama, Romance, Comedy, Tragedy, Superhit Songs !!"
This was as good as they came. Anil Kapoor at his cocky best, excellent support cast, Chunkey Pandey's best role in his lifetime. Superhit songs, the ek-do-teen is folklore now !! Johnny lever and gang in superb form. Annu Kapoor, as my favourite character from the movie, "Guldasta" !!
Speaking of Anil Kapoor, the actor is the last of the living legions of hindi cinema who saw it all then. The 90's where the Khan's came into the reckoning, but it sure did have the reigning kings then. Sunny Deol, was a rage, be it the
"Taareekh pe Taareekh.."
of Damini or the angry Commander with a necklace of grenades marching towards the Pakistani army in "Border", apna Sunny Paaji was in top form. I am yet to see a pair of more expressive eyes, from a leading man, in scenes apart from romance. Ghatak, Ghayal, Ziddi, Salaakhen, Vinashak.....he did get typecasted, but never forgotten !!
When he was far away from Gandhigiri, and a litlle from the TADA case, Sanjay Dutt defined the word "Stud" in India in the 90s. Watch Sadak, Daud, Aatish, Yalgaar and you shall understand what i am talking about. People credit Shahrukh to bring about the revolution of the "Anti-Hero" syndrome in Baazigar, while Dutt's Ballu Balram in "Khalnayak", released in the same year was equally competent !! The movie i feel was one of Ghai's best till date (heck he makes duds nowadays !!). Sanjay Dutt in the fancy white coat with a stick in hand, crooning devilishly to
"Nayak nahin...Khalnayak hun main...."
Superb !!! I'm not even going towards the
"Choli ke peeche"
rage !! Dutt Jnr. went ahead post his debacles and made "Vaastav" India's answer to "Scarface" !!
90's also saw the advent of the Macho Men in the industry !! Ajay Devgan, launched in "Phool aur Kaante",
was the true action hero, before maturing into a great actor, see "Zakhm" to know what i am talking about. Sunil Shetty never really did mature, but his initial days of glory shall be worth remembering, Mohra, Anth, Rakshak, Vinashak etc....the jail fight sequence in Mohra between him and a muscleman, the wrath of Shetty in Anth are as raw as stuff can get.
Before Akshay Kumar was killing audiences with his stupid, brainless "Welcomes" and "Singh is Kings", he used to be India's best action star (heck he still is). He round house kicked his way into bollywood, from Saugandh till the Khiladi brigade. The daring stuntsman, Akshay was most remembered for " Main Khiladi Tu Anari" with Saif, "Mohra" with Sunil Shetty, All the Khiladi movies he did alone, Saineek, etc. Remember the billiards table fight scene in Khiladiyon ke Khiladi ? Pure magic !!!! Akshay was also really good in his cameo in Dil Toh Pagal Hai, and a stupendously balanced performance in Sangharsh.
Aamir Khan, continued to win hearts, from Qayamat se Qayamat tak till Ghulam, Sarfarosh. My favourite memories are from Jo Jeeta Wohi Sikandar, the exhilarating climax - "C'mon Sanju change the gear...........TOP GEAR !!", the loveliest of songs...."
Jawan ho yaaron yeh tumko hua kya?......"
. One movie that i continue to love is "Akele hum Akele Tum" the desi version of Kramer Vs Kramer. I am too emotionally connected with this movie, dunno for wat reason. The dad-son camarederie was fab, i loved the songs, each one of them, even the recording room wala - "Chehra gulaabi, nazrein sharabi...zulfon ki tauba..tauba yeh samaa.."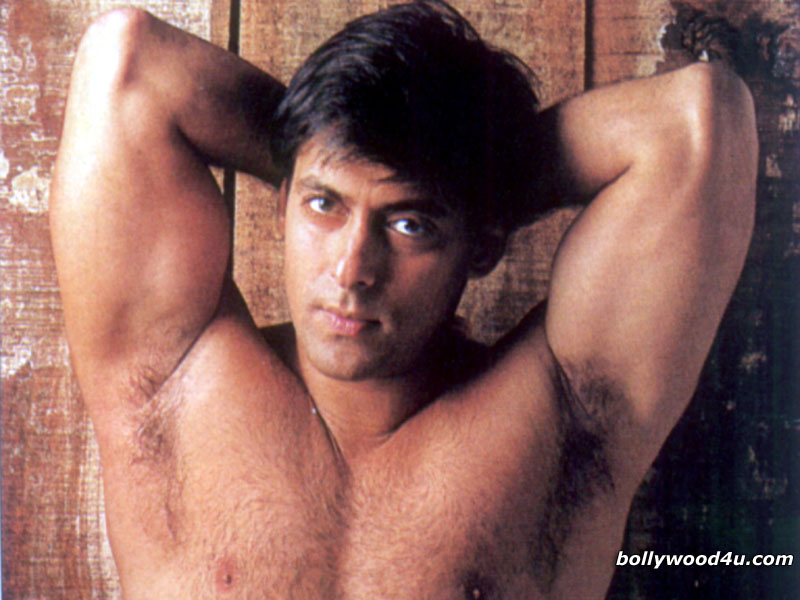 Salman Khan was the hottest thing that happened to bollywood in the 90s. We did have to wait, until "Veergati" though.Then came the rippled muscles, the chiseled looks and the string stare. They said he was 6th on the world's best looking men list....The dream followed...Judwaa, Pyaar Kiya toh darna Kya (the bare chested O O jaane jana creating furore), Jab Pyar kisi se hota hai (Salman never looked better).....they just kept coming. Acting ? Most noticeworthy were from Bhansali's brand.."Hum Dil De Chuke Sanam", a restrained "Khamoshi" apart from a superb Cameo in KKHH, or Salman teaming up wid Aamir for the best comedy of the decade "Andaz Apna Apna" !!!
The 90s however did see the advent of King Khan - Shahrukh. He came, he saw and he conquered. From the best of romantics in our generation to playing the dangerously obssessed lover, Shahrukh did it all. Screen Magic followed from DDLJ and went on till KKHH and Shahrukh was sitting strong. Often criticised and compared to Amir for lack of variety, Shahrukh did stick to a genre - Romance, but made it his Genre for times to come!! The most under-rated movie from Shahrukh was "Kabhi Haan Kabhi Naa". The sore good boy loser was never more adored..
I understand the post is getting Hero specific, but those days Hero-worship was in fashion !! Anyways, Nana Patekar comes into immediate reckoning, for brilliant performances in most under rated movies, Yugpurush, Yeshwant, Prahaar, Krantiveer or the most rivetting "Parinda". Jackie Shroff was good in its n bits...there were occasional memorable ones from him as well, including "Parinda", though his best i believe was "Gardish", a heartfelt story of a good man gone wrong. Bobby Deol was quite the rockstar with "Soldier" and "Gupt" (Gupt being the best thriller i have seen in hindi cinema, apart from "100 days"), but faded away soon.

Hey wait i havent mentioned any leading ladies. Madhuri rocked in the 90s, maybe the only actress to carry movies on her shoulders, loved her in Dil Toh Pagal Hai, Mrityudand etc.

Mani ratnam made his entry with such rare gems like Roja, Bombay, Dil Se. The Bhatt camp continued strong, they introduced such good music to our cinema.....Phir Teri Kahani Yaad Aaayi....Aashiqui are almost legends now. RGV created milestones with Rangeela and Satya.

So far so good....my memories live forever....i still have a feeling i have left out some brilliant ones...will add up when i remember.